Magazine Design
We love magazine design
We are experienced in creating and laying out magazines. Our passion for print is encapsulated in our stylish, modern and bold designs that lure readers into an immersive subject. Magazine design starts from as little as £15 per page depending on the project and subject matter.
Using our skills and software, we are able to create bespoke layouts to suit any style. From luxury through to supermarket brands, we are able to transform an idea in to a professional magazine design.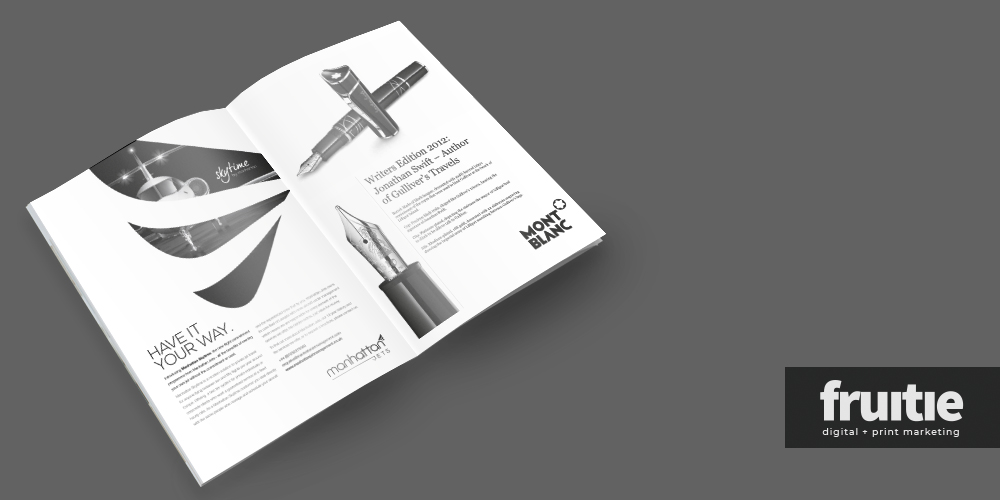 Art Direction
From the initial ideas to the final creation, Fruitie is able to design simply beautiful magazines that engage with readers. We also manage stock photos and layouts.
Magazines we have worked on have been for
Charities
Supermarket chains
Holiday Agencies
Luxury Resorts