One simple step to improve traffic to your site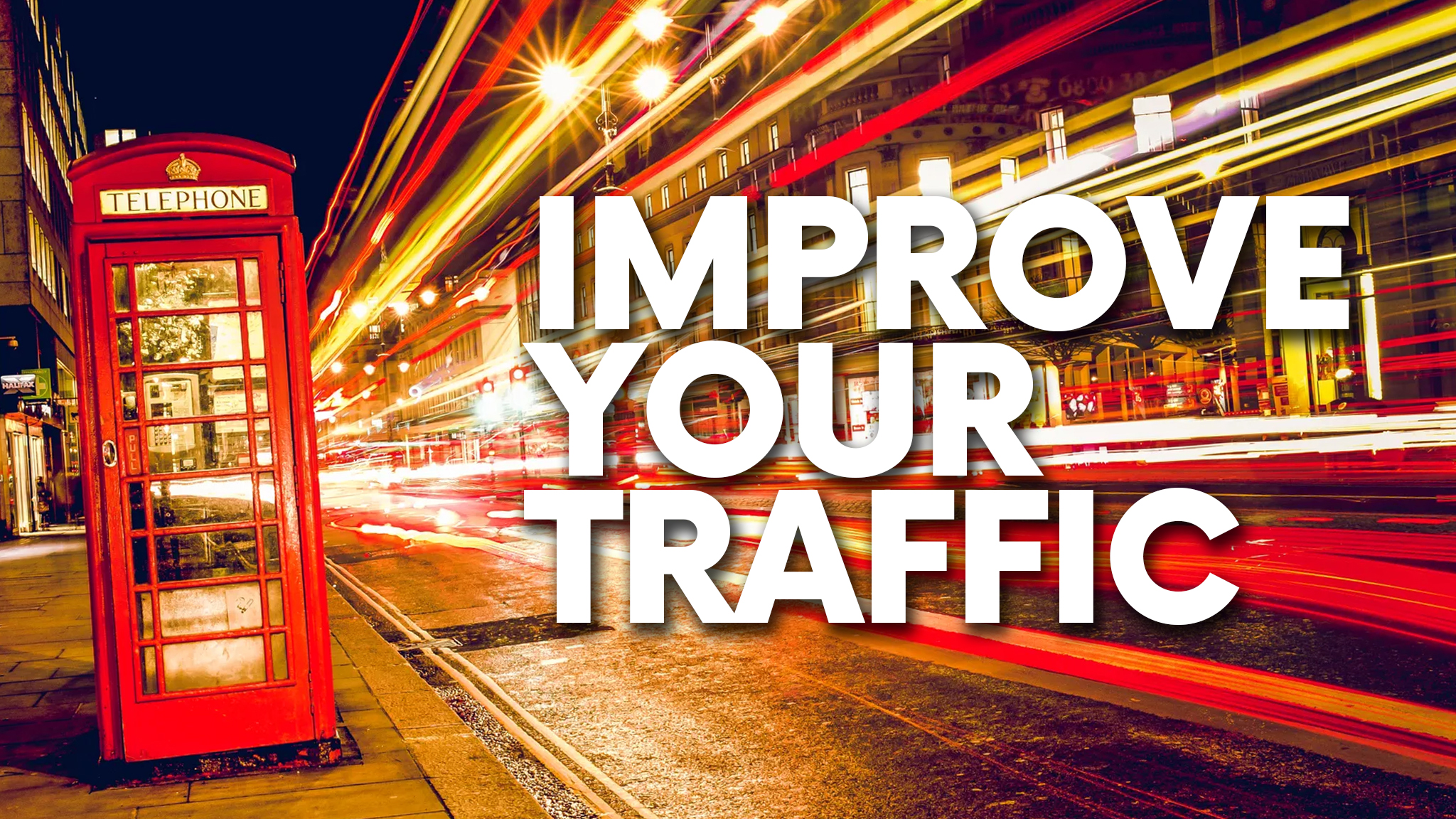 There are many different techniques that drive traffic to your website. The most obvious is generating backlinks and creating good quality content. But what about content you already have?
Here is a quick guide on how to improve keep your traffic coming to your site with one simple step.
There are lots of free tools out there to help you on your SEO journey. One tool is Google Analytics. In Analytics navigate to Behaviour > Site Content > Landing pages
Identify your top performing pages
This page shows you the top landing pages for your website. Visitors have landed on these pages following a search on search engines. An ideal situation would be that your top landing page has the lowest bounce rate and the longest duration. This shows that your visitors like this page and have found what they are looking for.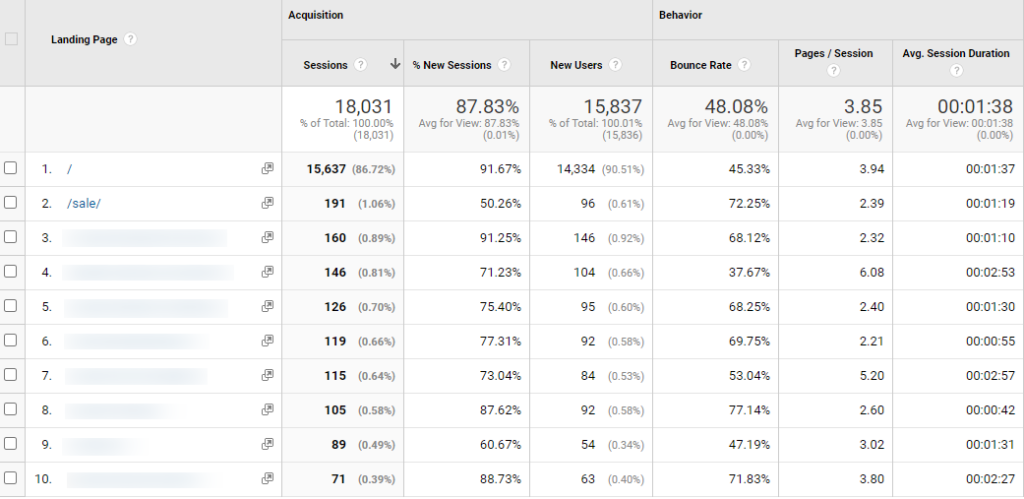 What does this tell us?
Well, it tells us the the top ranking page on your site (other than the homepage) are the pages that have successfully answered the visitors question.
This screenshot shows us that the "/" is our homepage. From 2 onwards are the pages and the amount of sessions or hits they had. Sale is a popular page, gets 50% new sessions but a bounce rate of 72%. That means that 72% of people visit the page then leave immediately or do not navigate anywhere else.
What the next step to do is look at the content of that page and understand why people are leaving. Is there buttons leading visitors to other pages? Does it answer the question? Are the products exciting? Look at it from a visitor point of view. Add some new content, look at other pages on your competitors websites and see if there are anything you may have missed.
This simple idea is where you can start to improve that high volume traffic page. Identifying your top landing page will give you a better idea of just what your customers are looking for. Search through the top pages, make changes, tweak content and make it a better experience for the visitor.
Do you need help with your site content? Contact us for a fee consultation.