Online Printing
Online printing
We can manage your print project from the beginning through to the final print process using our partners to deliver throughout the country with next-day services. Our process starts with understanding your business and the complexities that may bring. With out technical and creative skills, we can deliver a truly beautiful print campaign on budget and in time.
Choose from a range of finishes, colours, textures and delivery options. We have the experience to design and safely ship promotional items through the country.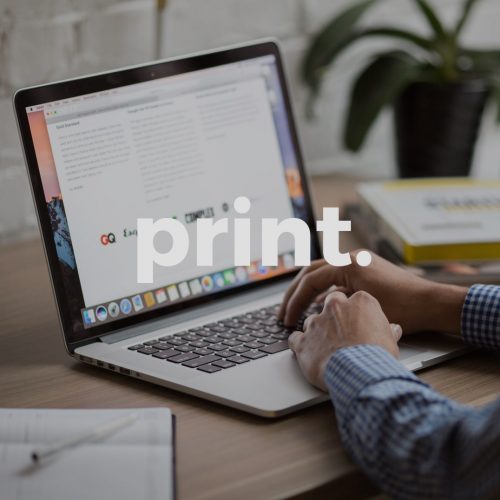 The power of ink
With GDPR, hightened web security and less customer time, now is the best opportunity to embark on new printing strategies that can harness the power of print.
Online Litho printing
We have teamed up with Mint Graphics to create new high quality online printing services designed to maximise your potential and deliver the best printing results.
Catalogues and Brochures
Nothing says the same as a high quality printed brochure or catalogue. We have experience in creating detailed printed brochures that enhance the brand, promote products and give potential customer the best insight into your offering.