Wake up with wakeuproasters!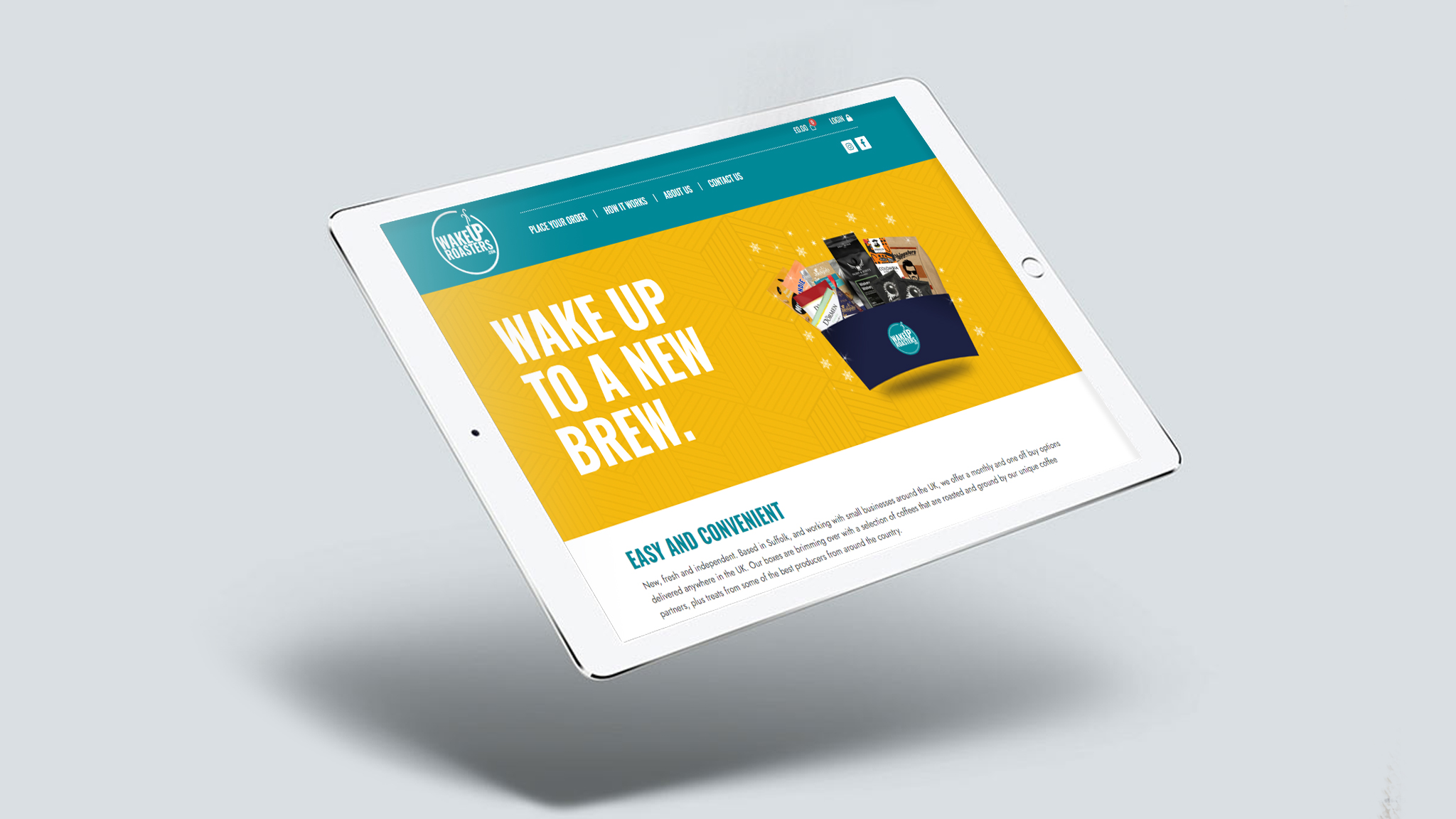 During 2020, there has been a large spike in new start-up businesses. This has lead to thousands of individuals seeking a new career or business. We ad the chance to help out one local business to Ipswich. We were asked to create a new website and branding for wakeuproasters.com. The business plan is very simple. To promote local coffee grinders, producers to a wider audience. Advertising with word of mouth and through social media, Wake Up Roasters was able to create hampers that included delightful and hand picked items delivered to your door.
If you live in Ipswich and surrounding areas, they will even deliver local using a promo code 'ipswich'. What great value!
We created the logo, branding, printed postcard and social media graphics. Go on, order yours today, each month is a different box so order whilst they are in stock!